The Poet Of Hope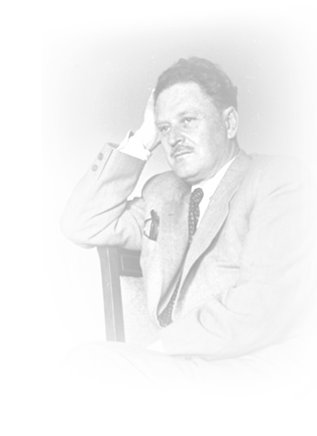 Selanik was an Ottoman City, today it is second largest city in Greece. The city was home to Young Turks and other intellectuals of Ottoman Empire. These young minds were discussing about freedom and future of the State. The city was considered second Capitol of the Empire. The gate to Europe
During his childhood and youth, he traveled with his father and grandfather, who was General(Pasha) in different parts of Empire. Later he spent time with his mother in Paris and Rome. His mother was taking art classes. She became an accomplished artist.
Nazım Hikmet grew up with French culture because of his mother and along with Mevlevi (Sufi) culture through his grandfather. Frequently arranged cultural gatherings at his home, he was exposed to poetry and also met grandfathers friends who were part of the Ottoman administration. The influence of Western Culture and deep-rooted Ottoman Culture gave him a strong feelings of love about his country. At the age of eleven the poems that he wrote reflect the difficult times of Ottoman Empire.
The city of istanbul, where he spent his youth, completed his education, wrote his poems, fell in love, participated demonstrations, "the city of longing" was occupied by Imperialist Forces. In reaction to this occupation he went to Asia Minor. At this point he was a soldier of the War of Independence
Antolia, and the Independence War about which he writes later on, change his world, and introduce the patriotic youngster to socialistic ideas.
He starts looking at the world from a different angle and becomes a warrior fighting for the exploited people. In Ankara, Baku, Istanbul, Moscow and Baku, we see him fighting for the poor, for freedom, and against the emperialism)
(With his poems, plays, and writings, he opens a new era in literature. He starts a new tradition of poetry, in tems of both content and form. We see music in his poetry, we se movement…)
Here is a typical example of his poetry 
THE WEEPING WILLOW
The water flowed,
it showedwillow trees in its mirror,
weeping willows washing their hair in the stream.
Red riders raced towards the sinking sun,
their flaming swords drawn to strike the willows.
Suddenly
like a bird
shot
in the wing
a wounded horsemen tumbled from his horse.
Famous Turkish writer Aziz Nesin, compares Nâzım Hikmet's place in Turkish litterature, and his influence, to Gogol: Russian litterature reaches the peak point in the world litterature in 19th century. Dostoyevski once said we are all derivatives of Gogol, and I think all the 20th century poet and authors are derivatives of Nâzım Hikmet. Both the people who liked him as well as the ones who despised him were influenced by him one way or the other
Famous writers or poets, such as Halide Edip Adıvar, Şukufe Nihal, Nurullah Ataç, Yakup Kadri Karaosmanoğu, and Cemil Meriç, describe him as litterature genious and say that Turkish litteraature reached its highest point with him
During these years, Nâzım Hikmet's poems appear in high school textbooks, several journal and magazines 30's is are the years of rise of fascism .While Germany, Italy, Spain are raging for war; fascism f?nds more and more supporters in Turkey and the pressure increases for hones patriotic people who are against war. But even at these times, Nâzm Hikmet raises his voice, and he resists. Here are some verses s from his work "Letters to Taranta-Babu", where he wirtes letters to his wife as an Ethiopian young men who is shot to death in Italy by Mussolini
Mussolini talks too much,Ttaranta Babu!
By himself
all alone like a child abandoned
in the dark screaming
awakening himself with his shriek
kindled with fear burning up with fear he talks without a pause.
Mussolini talks too much, Taranta Babu
Because he's terribly scared
he talks terribly long!